Handmade jewelry with natural stones, glass beads, vintage embellishments as noted below:
Turquoise & Coral
Set: Turquoise and Coral stone jewelry with silvertone accents.
Necklace length: 20 inches with a bar and toggle clasp
Bracelet length: 7 inches with a bar and toggle clasp
Earring length: 1 inch of actual stones plus the earring wire length
Price: 48.00
Earth Goddess Set
Set: Assorted stones & fused glass in various shades of green and a touch of earth tones within a fused glass pendant; There are goldtone accents & spacers.
Length: Approx. 20 inches with lobster claw clasp.
Earrings: Each pierced earring has one stone & one piece of fused glass with goldtone accents.
Price: 30.00
Natural Agate Stone
Set: Acrylic beads & acrylic crystal beads with a lovely agate stone pendant.
Length: Approx. 20 inches long necklace with goldtone barrel fastener.
Bracelet: Made with lacrylic beads on stretch elastic, and will fit up to a 7-inch wrist.
Earrings: Matching pierced set
Price: 26.00
Natural Look with Silver Accents
Set: Necklace made with glass beads in green and brown tones with barrel silvertone beads and liquid silver beads.
Length: Approx. 18 inches in length with a bar & toggle clasp.
Price: 28.00
Vintage Pendant & Pearl Beads
Set: Silver, grey and soft purple faux pearl beads, using vintage crystal and silver square pendant like beads.
Necklace length: 27 inches with glass seed beads and bar and toggle clasp.
Bracelet length: Approx. 7 1/2 inches with bar and toggle clasp.
Earrings length: Approx. 1 inch of faux pearl beads with an open wire insert.
A lovely soft feminine look.
Price: 38.00
Lariet with Earrings
Lariet necklace: length is 64 inches where it can be wrapped several times and tied loosely or tied into many twists or even worn as a belt. Matching Earrings complete the look.
Use your creative imagination with this lariet necklace.
Colors: crystal, lavender, green, yellow, and gold then all repeated. These are acrylic seed beads so they are lightweight and comfortable.
Price: 21.00
Natural Green Stone Wedge Pendant Necklace
Set: Natural green-tone stone beads with natural color markings within the stones. Silvertone spacer beads.
Necklace length: 20 inches of the stone beads and spacers with a 2 1/4 inch pendant. Necklace has a bar and toggle clasp.
Price: 26.00
Dramatic Natural Stone Necklace
Set: Natural stones in rust, grey and deeper rust tones. Silvertone spacers with chips & chain. Matching earrings
Necklace length: 27 inches with a claw clasp.
Price: 28.00
Sophisticated Natural Oval Stone Necklace & Earrings
Set: Natural green tone oval stones with varied sizes of round stones and silvertone spacer beads. Necklace and matching earrings.
Necklace length: Approx. 20 inches including the fused glass center pendant; Necklace has bar and toggle clasp.
Price: 28.00
Turquoise & Silver Butterflies
Set: Turquoise stones of barrel and flat round stones with silvertone spacers and butterflies.
Necklace length: 22 inches with a barrel clasp.
A Dainty Beauty!
Price: 28.00
6-Strand Beauty
Necklace: Multi-strand with ceramic barrel beads & gold tone spacers.
Necklace length: 30 inches with a goldtone slide closure.
This piece can be unclasped and untwisted for a different fashion look.
Price: 18.00
Tribal Power:
Necklace: Pink Coral & Turquoise with Black Coral Spacers, and an Agate Tooth Pendant
Necklace length: 17 inches with a silvertone barrel clasp.
Go native and look like a tribal queen in this necklace!
Price: 28.00
Mermaid Shells:
Necklace: Single Strand Seashell Necklace
Necklace length: 32 inches
A nice light and exotic necklace that is sure to get compliments!
Price: 18.00
Purple Opulence:
Necklace: Purple & Clear Acrylic Crystal Beads with a beautiful Agate Stone Pendant
Necklace length: 20 inches with a silvertone toggle closure
Beautiful colors and pendant stone for a regal sophisticated look.
Price: 24.00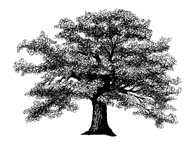 Artisan: Sandy Poort
My husband Jim & I were both born in Indiana. We moved to Florida 26 years ago and are both now retired. We have ties to the endless mountain region of NE Pennsylvania.
We have worked in crafting of many different kinds for years..... woodworking, ceramic mold making, painting ceramics, flower arranging, and decorative arrangements in glass jars with potpourri and lights.
We have been making one-of-a-kind jewelry out of many different materials including vintage and old pieces of jewelry which we take apart, clean up, and redesign into individual unique pieces. It is exciting and satisfying to see the materials take shape and form another special original design.
We are members of the Southwest Beading Association of Florida. Many of the fused glass pendants and pieces used in my jewelry are hand made by a friend.
We are members of a local community church, active in Bible studies and enjoy helping others. Together our family consists of 7 children, 14 grandchildren and 10 great grandchildren and one more on the way.
If interested, we will consider your ideas for the design of custom pieces.