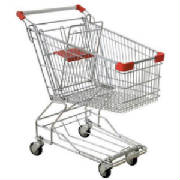 We use PayPal for our transactions - This allows you to use your credit card, checking account or your current PayPal account. PayPal works with all systems and is secure. Shady Grove Comforts is a verified member of PayPal. CLICK HERE to find out about PRIVACY, PROTECTION, and PREVENTION with PayPal.
The Shopping Cart Will Display Once You Have Selected At Least One Item To Purchase! We have installed a secure cart for your transactions!
You may use credit cards, e-checks, and PayPal to pay for your purchases.
Check out is secure.
As you shop you can click to add items to your "cart" and they will automatically be combined on one page for your convenience and check out ease. You can close the checkout PayPal page and continue shopping - as you add items, they will all be combined onto one checkout page.

Thank you for your business!
Not sure what to get?

Buy a GIFT CERTIFICATE

to Shady Grove Comforts!
Need Flowers to include with your Gift Certificate? Flowers to include with your order?